Find the Right Program for You.
DTC offers a variety of programs in the skilled trades, including allied health, mechanical trades, truck driving, and cosmetology. We'll help you find the right program for your career goals.
Delta Technical College, which opened its first campus in 2004, is a year-round trade school that specializes in hands-on vocational school programs. Delta Tech students can focus on allied health, mechanical trades, truck driving, or cosmetology programs. Plus, for interested students, Delta Tech offers continued education courses in pipefitting and radiology.
DTC's classrooms, workshops, computer and training labs are designed for students to receive hands-on skilled trades training that will prepare them for any entry-level career.
Financial Assistance
DTC's Financial Aid Team provides personalized support to students applying for federal financial aid and help with understanding all the funding options, including scholarship opportunities.
Scholarship Opportunities
DTC is here to help you attain the funding you need to take the next step in your education. DTC's Financial Aid Team can help match you with scholarship opportunities you may qualify for.
BLOG
BLOG
Delta Technical College's blog covers tons of educational topics including program information, careers in the skilled trades, news and events, resources for parents, and much more.
HELPFUL LINKS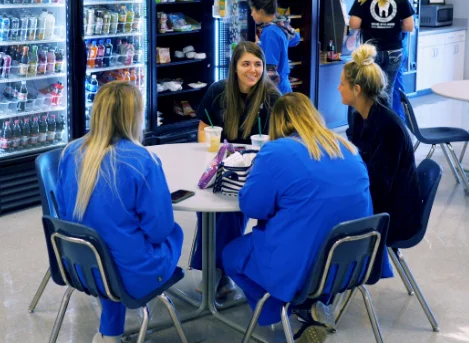 HELPFUL LINKS
If you're considering enrolling at Delta Technical College (DTC), the Admissions Team is here to help! Check out these helpful resources to learn more about DTC.